Vagotis Cosmetic Surgery & Skin Center
Our mission is to exceed your expectations by providing superior service in a comfortable environment. We know you will feel welcome and confident in your decision once you come in and meet Dr. Vagotis and her staff.
We understand that not everyone can afford the entire cost of cosmetic surgery upfront. That's why we offer flexible payment plans!
We understand that not everyone can afford the entire cost of cosmetic surgery upfront. That's why we offer flexible payment plans!
From Wine Wednesdays to exclusive discount offers, there are many perks available for our clients.
Our Consultations Are Never 'Sales-Pitches'
You'll be in good hands with Dr. Vagotis and her caring & professional staff. Our office is designed to provide you with all the comforts of home. From the soft fabrics of our seating areas to the gentle ambient background music, everything is arranged to guide you into a calm state of relaxation.
Don't trust your face to just any surgeon — find a specialist. Doctor Vagotis is one of the most respected local surgeons specializing in face procedures. Patients travel from all over the state (some even from out of state!) because they want to be treated by the best in the field.
Fact: Dr. Vagotis is one of a select few cosmetic surgical professionals to have had the opportunity to apprentice under the tutelage of renowned facelift miracle worker Dr. Bruce Connell — also known as "the father of the modern face lift".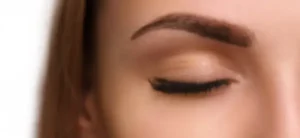 Introducing Microblading Grand Rapids MI It doesn't matter if you like them arched and feathered or straight and bold; eyebrows are arguably the most important facial feature. If you're not satisfied with the ones you have, there are many ways to update them, including brow gel, pencils, and even tattooing. But now, there's a very …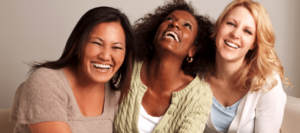 By Barbie O'Hearn, Licensed Esthetician at Vagotis Skin Center   The amazing skincare treatment we are introducing in this article is called HydraFacial®. When it comes to facial treatments, "No pain, No gain" seems the widely accepted rule. Between harsh lasers and lights or deep extractions, getting results (brighter, clearer, more radiant skin) always requires …
If you've ever wondered how some of your favorite celebrities seem to look so flawless all the time -whether they're shopping at Whole Foods, picking up their kids from school, or attending an awards show – they likely owe their glow to chemical peels. While they'll never tell, everyone from Vanessa Williams and Renee Zellweger …
Discover the Possibilities…
VAGOTIS Cosmetic Surgery + Skin Center is rated 4.9 out of 5 based on approximately 100 reviews from around the Web.
I just want to start this post off by saying that Dr.Vagotis and everyone on her team has been amazing. She is a people's surgeon.

Dr. Vagotis was amazing. Gave me exactly what I wanted very happy with the results!!

Amazing facial and dermaplaning by Selena. She is truly the best. Such a wonderful, calm, relaxing experience. Cannot wait to come back!

So happy with everything. Professional and kind atmosphere. Surgery went great. I will definitely refer to my family and friends.

I am so happy with my results! My confidence has gone up to 99%! i feel safe in this clinic. The staff in the office and OR are amazing.

Everything about this whole experience was delightful! Dr Vagotis is an exceptional surgeon and her staff is professional and kind.
Showing 1 to 10 of 100 entries
Next »